Dolomiti Robotics has a portfolio of technologies that are easily adaptable to any logistic device in the logistic and manufacturing environment, according to the customer needs. We can either provide our products or retrofit existing manual or automatic solutions to increase intelligence, automation, safety and human-robot collaboration in the factories. Starting from a collection and a studying of the user requirements (geometry constraints, payload and topology of goods to be handled) we customize and personalize our technology to best adapt it to every user need. 
Starting from a commercial device we change the mechanical components with motors and sensors in order to make it able to navigate in complex environments autonomously, without the need of relying on complex and expensive infrastructure. The robot can be remotely called by the user and it will automatically reach it, saving a lot of his time. Once the robot is loaded, the user can send it to any location in the factory. The robot is also able to follow the user, to respond to his gesture and voice commands. 
Intelligent scissor lift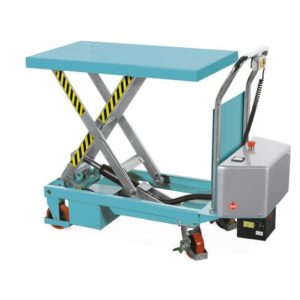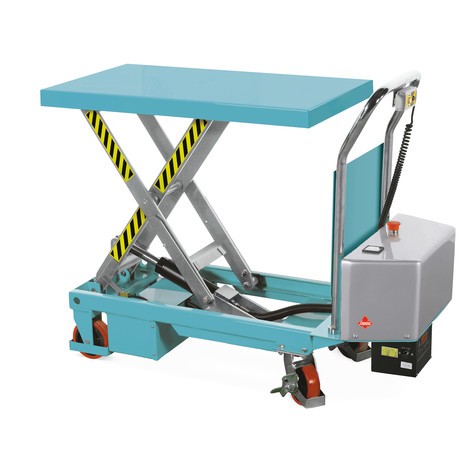 This solution is very compact, light and very easy to handle. It has 500kg of payload and can be completely autonomous or manually controlled by a user. This device has three main features: 
Thanks to a 

weight scale the device can always 

doublecheck what the user is carrying. We can also provide a bar

code scanner to automatically check that the user is transporting the right good.

 

Thanks to a c

amera, the device can autonomously moves up and down the scissor lift to maximize the user ergonomics.

 
Thanks to a sensors in the handlebar the user can guide the scissor lift

, 

even if it is carrying heavy load

, like it was empty. The robot estimates the user intentions and follows the user inputs maximizing the comfort of the employee.

 
Intelligent forklift
If the customer needs to carry heavy loads (up to 1tons) and handle pallets, we can provide an intelligent forklift, which main skill is its ability to autonomously detect and fork pallets in the environment. Thanks to a laser scanner the robot is perfectly able to estimante the pallet position and orientation, and fork it with high accuracy. Once the pallet is lifted, the robot can be either guided by the user or autonomously navigate to the final destination. 
Retrofitting
In the case that the customer wants to improve the automation in its factory, Dolomiti Robotics intervenes in retrofitting existing platforms making them autonomous and intelligent. We design the power transmission system and the mechanical components to provide autonomous movement to the device, we mount the sensors and the electronic boards to control and interact with the robot. With a small investment, the customer is able to completely modernize his vehicle fleet, exponentially increasing the automation and efficiency of his warehouse.