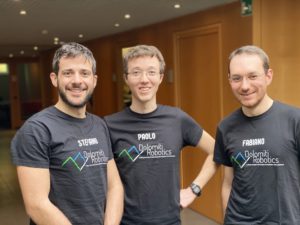 Fabiano Zenatti received his bachelor degree in Informatics at the University of Trento, Italy. He is working as CTO at Dolomiti Robotics and as research collaborator in the University of Trento at the Embedded Electronic and Computing System laboratory. He has a wide experience as full-stack developer with good competence in the design, development and integration of heterogeneous complex software architectures, and in the image processing. He has a deep knowledge of C, C++, Python, JAVA, PHP, HTML5, JavaScript and in the design, realization and programming of embedded platforms based on microcontrollers (MICROCHIP ATMEL STM). He is currently managing the development and the hardware-software integration of a robotic platform developed in the context of the european project ACANTO. He has also great team leading and managing competencies gained from past working experience as autonomous worker and as administrative manager of companies of which he was co-owner.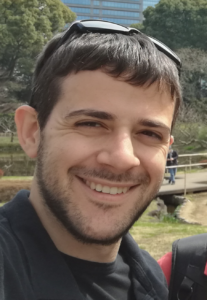 Stefano Divan received his PhD in Informatics and Communication Technologies at the University of Trento, Italy, in 2019, and his master degree in Mechatronic at the University of Trento, Italy, in 2015. His main research areas are human-robot interaction, driving systems for autonomous vehicles and digital electronic systems applied to robotics. He has contributed to several publications in the field of assistive robotics, which is the main research topic of his PhD held at the DISI department at the University of Trento. He is currently managing the development and the hardware-software integration of a robotic platform developed in the context of the European project ACANTO (http://www.ict-acanto.eu/), mainly focusing on the modeling and on the realization of both the software architecture and on the mechanical design. His programming skills ranges from the C/C++ language for the robot managing and for the implementation of algorithms exploited for rehabilitation purposes to high-level languages such as Java, JavaScript, HTML5 e QT for the development of GUI. Ha has also focused on the development and on the programming of electronic embedded boards to manage sensors and actuators relying on microcontrollers (MICROCHIP – STM).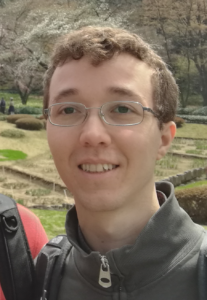 Paolo Bevilacqua received his PhD in Informatics and Communication Technologies at the University of Trento, Italy, in 2019, and his master degree in Informatics at the University of Trento, 2015. He is attending the third year of PhD in Informatics and Telecommunications at the University of Trento. During the PhD he mainly focused on the development of algorithms on path-planning algorithms for mobile robots, with applications not only in the field of assistive robotics (in the context of the European project ACANTO), but also in the field of automotive and automation of warehouses. His main research focused on the development of efficient solutions for the generation of global reference trajectories to be followed by the autonomous vehicles, and local real-time re-planning of these trajectories to avoid collisions with both static and moving obstacles, allowing autonomous navigation in spaces shared with humans. During his studies he gained experience in the design, implementation and testing of software architectures, and developed an excellent knowledge of C, C ++, Java and Python programming languages.
Luigi Paolopoli is Associate Professor at the University of Trento. He received his PhD at the Scuola Superiore S. Anna in Pisa. He has written several papers on ranging from adaptive real-time scheduling solutions for soft and hard real-time systems to human-robot safe interactions, from software architectures for real-time operating systems and middleware to embedded system control with shared resources to Quality of Service management for control systems. He is currently coordinator of the Embedded Systems branch in the context of graduate studies in computing science at the DISI. In the last few years, he has been increasingly active in the area of Assisted Living. He participates in the ACUBE project (http://acube.fbk.eu), sponsored by the local governments of the Province of Trento, which is focused on ambient assisted living and was the coordinator of the FP7 EU-STREP project DALi – Devices for Assisted Living.
Daniele Fontanelli received the M.S. degree in Information Engineering in 2001, and the  Ph.D. degree in Automation, Robotics and Bioengineering in 2006, both from the University of Pisa, Pisa, Italy.  He was a Visiting Scientist with the Vision Lab of the University of California at Los Angeles, Los Angeles, US, from 2006 to 2007.  From 2007 to 2008, he has been an Associate Researcher with the Interdepartmental Research Center "E. Piaggio", University of Pisa.  From 2008 to 2013 he joined as an Associate Researcher the Department of Information Engineering and Computer Science and from 2014 the Department of  Industrial Engineering, both at the University of Trento, Italy, where he is now an Associate Professor.  He has authored and co-authored more than 100 scientific papers in peer-reviewed top  journals and conference proceedings. He is currently an Associate Editor for the IEEE Transactions on Instrumentation and Measurement  and for the IET Science, Measurement \& Technology Journal. From 2018 he is also an Associate Technical Program Committee Member for the IEEE/RSJ International Conference on Intelligent Robots and   Systems. His research interests include human localisation algorithms, synchrophasor estimation, clock synchronisation algorithms, real-time estimation and control, resource aware control, wheeled mobile robots control and service robotics.